Helping your furry family join you on your travels, with our low stress AHC service
Animal Health Certificates
Keeping pet travel simple with our £99 AHC service
Pet Travel changed on the 1st January 2021, with UK Pet Passports no longer being valid for travel to the EU and NI with our pets – we now require an Animal Health Certificate to travel.
Our team issue Animal Health Certificates from £75 (further details below), providing a low stress service by visiting the pet in the comfort of their own home, removing the need to visit their regular daytime Vet for the paperwork to be completed.
We cover the Central Belt between Glasgow and Edinburgh. If you are located further afield, please get in touch via Contact Us to discuss your individual requirements.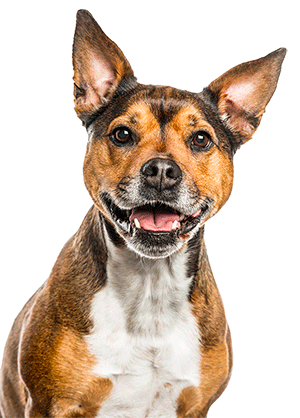 Your pet Must have a Microchip and a valid in-date Rabies Vaccination – see our FAQ section fore more details.
Send your information to the team
Email the required information, pictures/photos and documents to be reviewed by the team. The documents MUST contain specific information – please see our FAQs section for more details
Confirm and pay for your order
Once the team have reviewed your information and confirmed all of the details, we will contact you to confirm your order, have you make payment and arrange a suitable date and time to visit your pet(s) at home to complete the certificate
The team will prepare your AHC
Following confirmation and payment, one of our Official Veterinarians will complete the AHC. Each AHC takes a period of 7 days to prepare and it will be ready to be delivered to you and your pet(s) on the agreed date
Visit, Scan, Deliver & Travel
The Official Veterinarian will visit you and your pet(s) in the comfort of your own home to scan the microchip(s), sign and apply the final stamp to the AHC allowing you to travel
Our team are happy to assist with keeping you informed of how to safely enjoy your travels with your pets:
The fee for an AHC includes the first pet
There is an additional fee for each pet up to a maximum of 5 pets per Animal Health Certificate. Service times are only applicable once documents are confirmed and our team have contacted you and received payment.
Standard Service
(5-7 days)
If our team have previously provided you with an AHC and you now require another for your upcoming travels – providing none of the details have changed, such as the owner, the pets or the address, your pet's vaccinations, your entry point in to the EU etc. you can benefit from this discounted service.
Standard Service
(5-7 days)
Originally from the West Coast, I have split my time between working with the Scottish SPCA and in General Practice, with my main role now involved with teaching the next generation of Vets at University. I have been involved in Official Vet work since Brexit, helping companies to export their products to the EU, and pet owners heading off on their travels with their furry family in tow. Most weekends I can be found with my own two furry kids on one of Scotland's beaches.
Originally from Saskatoon, Saskatchewan, Canada – I travelled back to the UK with my dad after he finished his Internship at the University there. Glasgow has been my home for the past 10 years and my most favourite past-time is either yapping at everyone on the beach or sneaking up on to the sofa to snuggle with folk.
Originally from the Southside of Glasgow – I was rehomed by my dad after my previous owner sadly couldn't take care of me any longer. I am now enjoying retirement at the grand wee age of 18 years old. Much of my time is spent sleeping and eating, sleeping more and eating yet again.  
Monday – Friday:       18:00 – 22:00 (By Appointment)
Saturday – Sunday:   09:00 – 22:00 (By Appointment)
Mon – Fri:  18:00 – 22:00 (By Appoint.)
Sat – Sun:   09:00 – 22:00 (By Appoint.)